Government
Improving our community infrastructure and keeping them safe
Governments are under constant pressure from their community at all levels. They require enduring technology strategies that can meet their communities expectations, and this is supplemented by a smarter, stronger, more secure IT infrastructure that can better service its citizens. We can assist with many of the challenges presented at a local, state and federal level, including: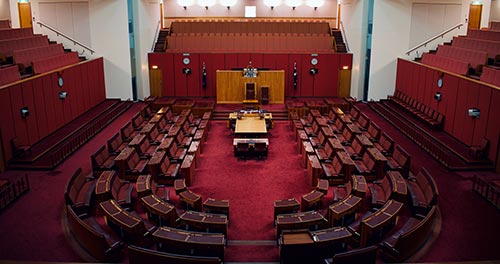 Vindicating value on investment
Public projects are subjected to a high level of analysis, meaning the solution is required to be cost-effective and have proven and ongoing public value.
Managing technology lifecycles
Lifecycle management of devices has proven to be a benefit for the industry. With our help, you can have measures in place that can manage current devices and services, retire and recycle old tech when necessary, and securely wipe data for security compliance.
Having efficient security
With increasing amounts of information available through a digital platform, locking down data is becoming even more paramount to prevent a personal or company breach. This in-turn extends to physical surveillance and managing employee environments.